INDUSTRIAL MARKET RESEARCH (QLD)
MARKET SHARE - MARKET PENETRATION - MARKET SIZE - MARKET GROWTH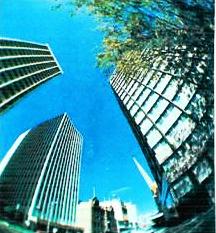 MARKETVIEW RESEARCH SERVICE
IMR has had a long history of providing Syndicated Research Services in principal industry market segments through the IMR Marketview Research Service.
The service was introduced in Queensland in 1990 and has been designed to provide manufacturers and suppliers in the Mining and Information and Communication Technology (ICT) industries with comprehensive annual reports summarising growth in major product and services areas.
Marketview has been specifically formulated to assist Decision Makers by providing regular assessments of Brand Market Share, Market Penetration and reliable estimates of likely future Market Demand and Market Growth.
Marketview also enables manufacturers and suppliers to maintain their focus and understanding of the need for New Technology and Innovation in specific industries as a primary means of achieving ongoing improvements in production efficiencies.
THE VALUE OF STRATEGIC PLANNING – DEFINING AND STATISFYING INFORMATION NEEDS
In all highly competitive marketing environments the need for effective strategic planning to achieve growth is fundamental to the ongoing survival of an organization's principal business areas. An organization needs to plan for growth in order to at least maintain existing Market Share and Market Penetration.
It follows that periodical assessments of Market Size / Market Demand in principal product and services areas are essential to the underlying process of planning for growth.
Market segmentation studies may be undertaken that determine Quantitative and / or Qualitative assessments of key marketing parameters : Market Share, Penetration, Demand / Size. The monitoring of these parameters is fundamental to success in all highly competitive marketing environments.
MARKETING CONSULTING SERVICES
The effective use of Marketing Intelligence information is of paramount importance to Manufacturers and Suppliers in a highly competitive market environment.
IMR can provide follow-up and on-going Marketing Consulting services to all Marketview Research Service users to assist Marketing and Sales staff with formulating effective strategies in principal market segments.
_________________________________